Welcome to Our Parts Department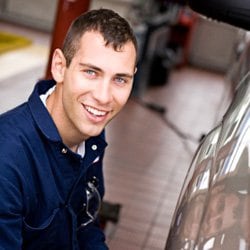 Proudly serving the City of Thomasville, GA and Thomas County, GA since 1917, we are the oldest Ford Dealership in the area. Also serving Quitman, Moultrie, Bainbridge, Cairo, Camilla and surrounding counties in Georgia, plus we welcome and serve customers from North Florida including Tallahassee, Madison, Monitcello, & Quincy.
Parts Hours:
| | |
| --- | --- |
| Monday-Friday | 7:30 am - 6:00 pm |
| Saturday | 9:00 am - 3:00 pm |
| Sunday | Closed |
This New Warranty is the Perfect Fit!
The new Service Parts Warranty (SPW) applies to all Motorcraft and Ford Geniune Parts sold to customers or installed on a customer-paid repair, effective October 1, 2013 Now SPW labor for parts sold over the counter is reimbursable to requesting fleets and installers: limit of $150 per repair. A greater SPW coverage remains unchanged on parts with unique warranty coverages.
*Sheet Metal: Lifelong Warranty provided for original purchaser. 
*Gas Engine & Transmission Assemblies: Protection for 36 Months/unlimited miles. Plus labor for fleet or installer purchases. 
*Diesel Engine Assemblies: 24 months/unlimited miles. Plus labor for parts purchased. 
*Spark Plug Wire Sets and Shock Absorbers: Lifelong protection for original purchaser. For subsequent owners, 24 months/24,000 miles. 
*Batteries: BXT line 36 months/100,000 miles, prorated. BXL line 18 months/84,000 miles, prorated.
The Parts Staff at Thomasville Ford are highly trained on all replacement parts available for your car. We appreciate having the opportunity to service your car and provide you with many years of driving pleasure.